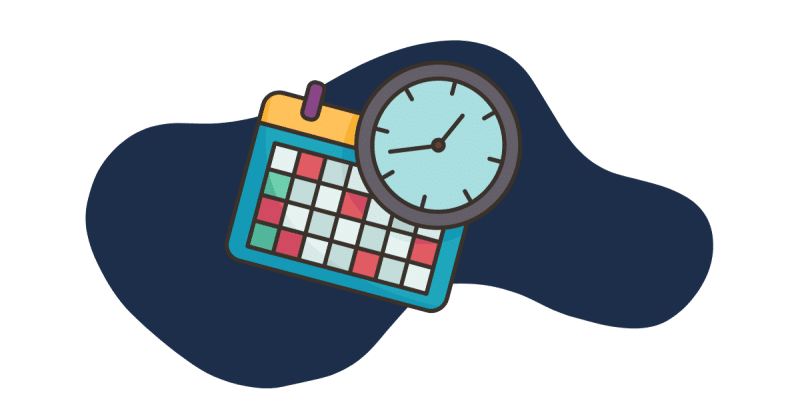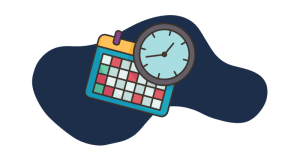 Score! A new client just reached out to you to schedule a meeting. 
Now come the logistics of scheduling. You glance over your calendar and start composing your reply email. "I'm available most Tuesdays and Thursdays between 2 and 4 pm…" You click through the days in January. "Except for Thursday, January 19th. And I'm only available from 1-3 pm on Tuesday, January 24th. I also have some free windows on certain Fridays." 
"Great!" responds the client. "Let's meet Tuesday the 24th at 2:30." 
You frown at this reply. "Sorry," you begin typing. "Our introductory meetings need to be at least an hour, and I'm not free after 3 pm on that Tuesday, so can you do 2 pm?"
"I can't," replies the client. "Which Fridays do you have time? And what are those times?"
And on and on it goes. Because scheduling meetings is complicated and frustrating, and there's a lot of wiggle room for misunderstandings and a lack of clarity. Sometimes, client relations can even become strained while going through this process.
If only there was a clear way for people to see when you're actually available and just choose from those times. This is where Calendly – and other applications like it – come in.
The Beautiful Simplicity of Using a Scheduling App Like Calendly
The need to simplify the essential business operation of scheduling was surely the impetus behind the creation of Calendly (although I did not interview the creators to confirm). What is it? A centralized online calendar system that allows clients and customers to self-schedule their appointments with you.
You may have encountered a Calendly link before in your email exchanges. Perhaps a potential partner business owner wants to meet for coffee. "Just click on my Calendly link here." Suddenly, you're suspicious. Is this a real person? Are they trying to spam you? "I don't have the time or space to install another app," you grumble to yourself. "And this thing better not be trying to sell my personal information." 
Why can't they just email you a list of time windows like a normal person?
For these and other reasons, making that leap to click the Calendly link can feel intimidating. We don't like to jump to another page to keep making progress. But the sweet surprise about Calendly is that it actually is simple. 
We don't work for Calendly. We just use it all the time. And it's much easier than all the back and forth of trying to nail down a time when two busy adults have overlapping schedules.
Demystifying Calendly: The Step-By-Step of How It Works
Click on the Calendly link.

You won't have to create an account, make up a password, or install anything! Instead, you'll see a calendar.
Click on a day.

Do this and you'll be shown times that the person is available to meet.
Select a time that works for you.

When you do this, it will ask for your name and email – just to send a confirmation that the meeting is scheduled.
What if you need to reschedule? In the Calendly email confirmation, you'll find "Reschedule" and "Cancel" buttons to be used at your convenience.
It also lets you write a note to the other person, saving an entire email exchange of "My plans have changed! When can you meet again…."
Benefits for Clients, Benefits for You
For existing and potential clients, this creates a streamlined process to stick that first meeting on the books. And the Calendly calendar uses a color scheme that's easy on the eyes, to boot.
For small business owners, Calendly can save you a huge amount of time and trouble. Because Calendly is soooo customizable. We recommend exploring it yourself, but here are just a handful of its very useful features:
You can create different meeting schedules to share with different clients.



Maybe you're technically available in the morning, but you know that you can't handle a certain client until you've had at least two cups of coffee. Create a custom schedule for them that starts at 1 PM!

You can block out days/times in general and specific dates.



Want to attend a Zumba class each Tuesday at 4 PM? Block out 3:30-5:30 PM on Tuesdays so that you never accidentally schedule a meeting during that time.





If your cousin's wedding is on Friday, September 15th, block out that one Friday as soon as you know it! You don't need to be Zooming into a meeting from the reception.

You can add buffer zones.



Are you bad at boundaries, overscheduling yourself and running late and breathless from meeting to meeting? If you want a little breather to have a snack and run to the bathroom – to make sure you're at your best – that's wise! But also easy to forget when you're in the midst of scheduling things.





Thankfully, you can tell Calendly to account for a chunk of time before and/or after meetings, and it will do those calculations for you and only suggest meeting times that honor those buffers.

It's all one calendar.



The central feature of Calendly

is

centralization – you can link it to other calendar apps.





That means you won't have to remember to update five different calendars each time a new event pops up. And if one client schedules you from their calendar, Calendly won't offer that time to other clients. All of this to avoid awkward time snarls in which you'd have to clone yourself to be two places at once. For better or worse, there's no app for cloning yourself… yet.
In the end, Calendly is a highly functional and user-friendly piece of technology that does what tech does best for business owners – it makes things more efficient and, in the process, protects your peace of mind and work/life balance.