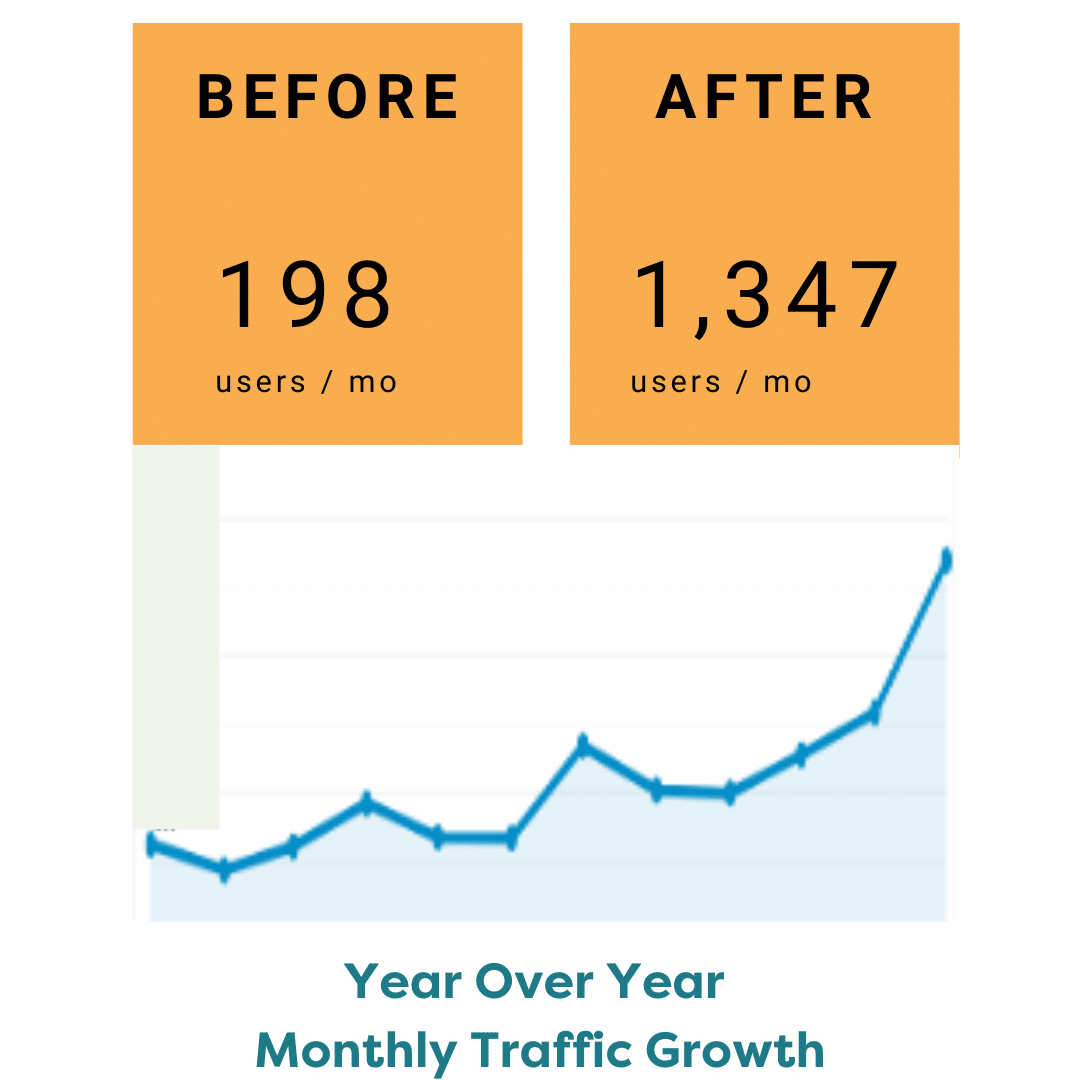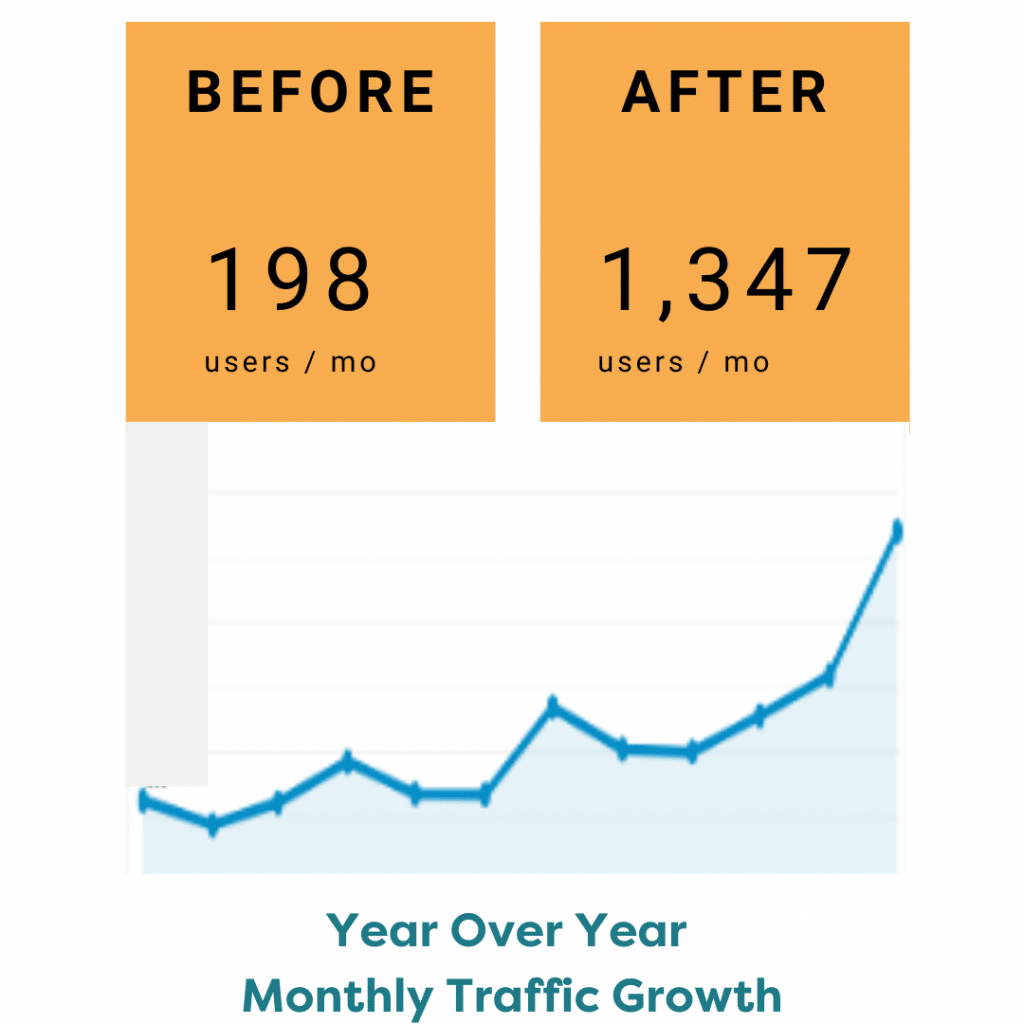 Monthly user traffic increased by 580% year-over-year.
Now, it's true that this client combined three sites into one this year. And by setting up 301 redirects and communicating about the change with Google, we were able to transfer the search traffic from the two old sites to the new big site.
But that newly forwarded traffic accounts for only 25-50% of the growth. 
50-75% of the growth was the result of improvements made to the sites for search engine optimization, particularly refreshing old content to new SEO standards.
The business result for the client:
This practice grew so busy that they had to create a client waiting list.
Now the waiting list is so full, they had to close their waiting list!
Over Double the Search Traffic
Almost double the impressions and more than double the clicks.
This site underwent a branding redesign on the front end, and a technical SEO overhaul on the back end.
We also put a focus on updating existing outdated content by changing to current SEO standards and revising to a more human-friendly writing style.
On top of that, we helped the client maintain a more regular publishing schedule, giving Google more of what it wants.
The business result for the client:
This client had to hire a calling service to handle the new influx of phone calls.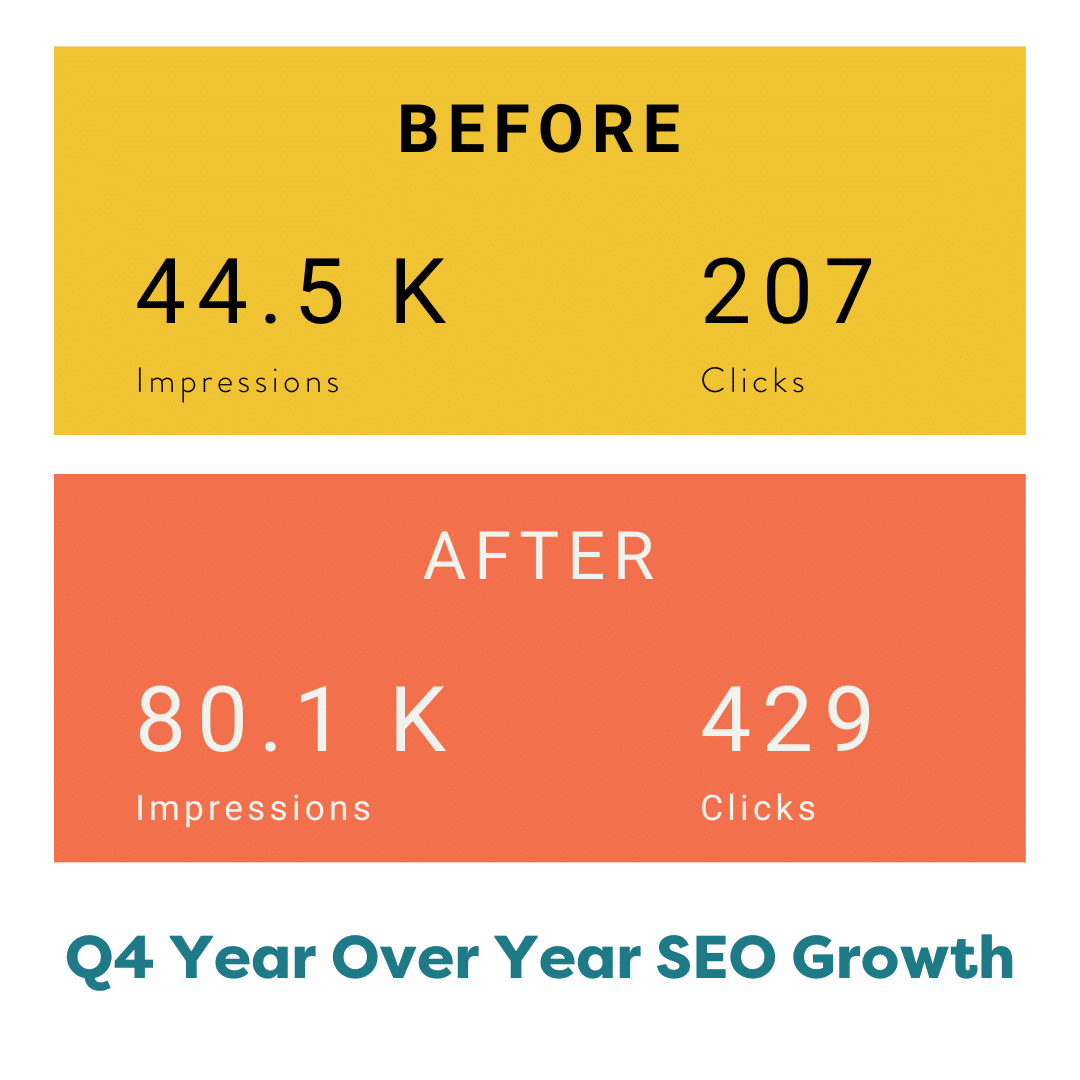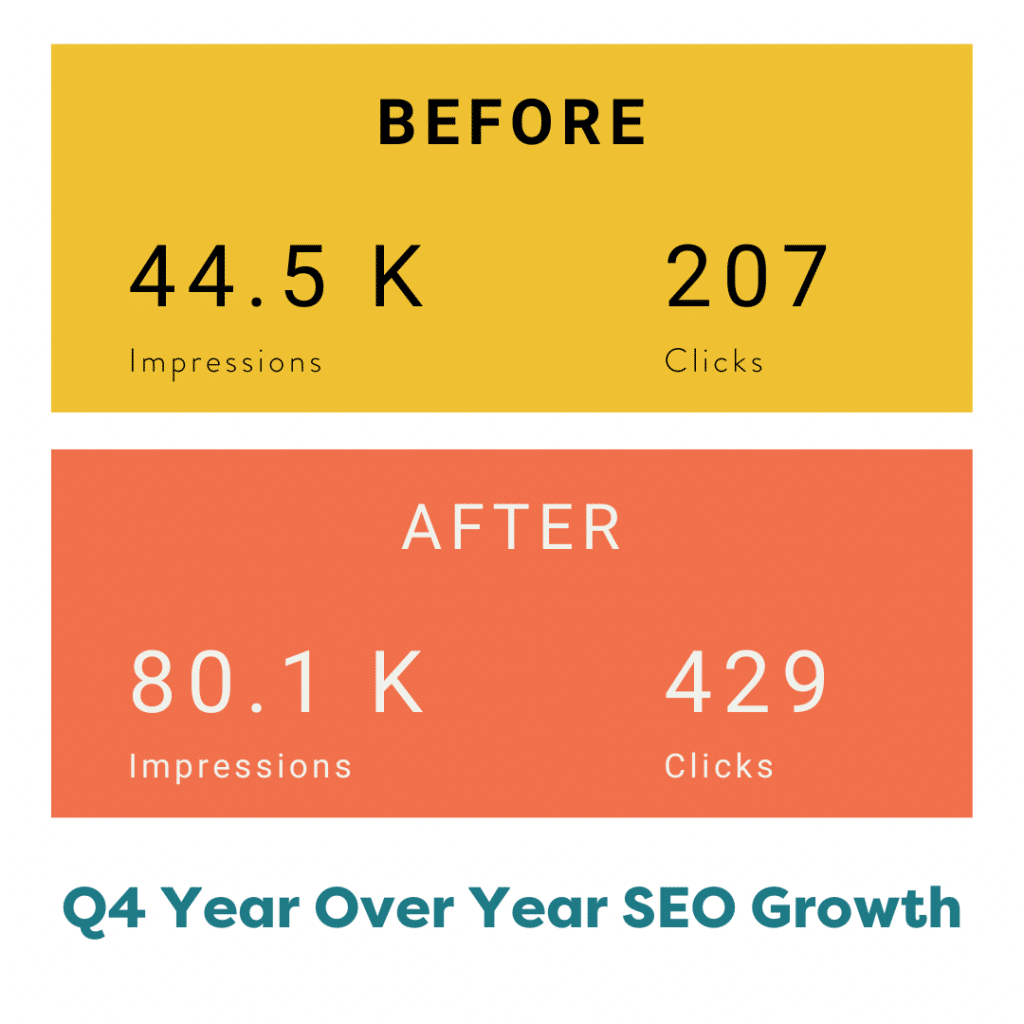 From Facebook... to Instagram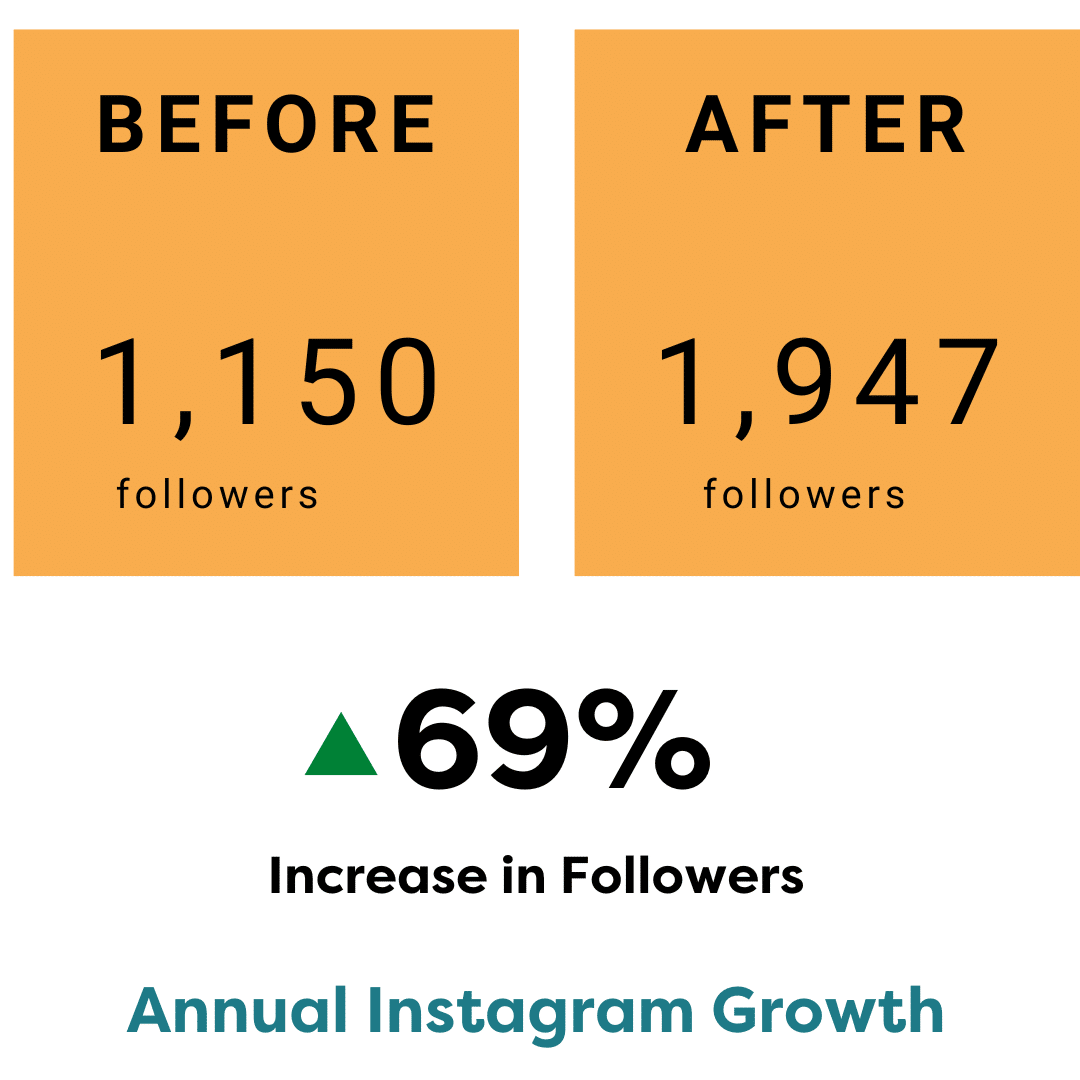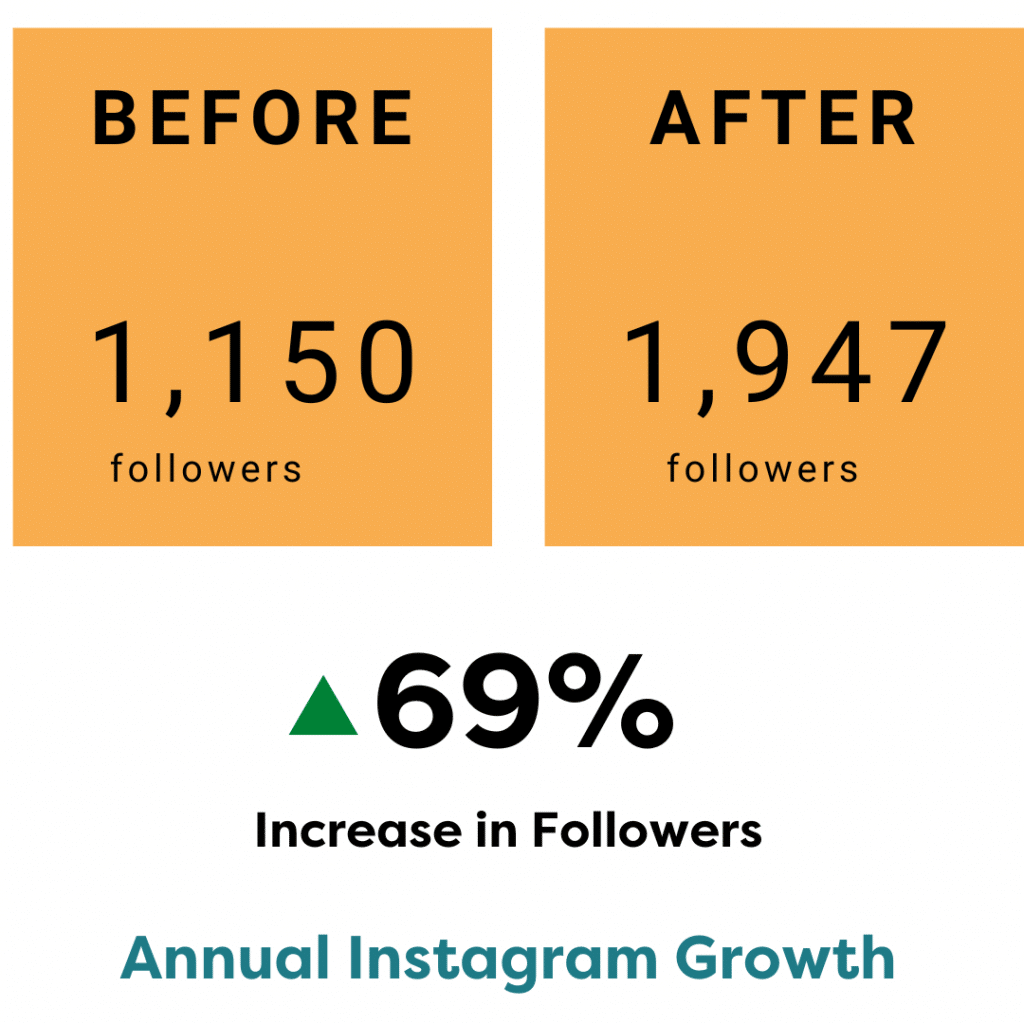 This client was seeing amazing Facebook growth… before the pandemic. But when Facebook's ad policies became hard to pin down (to say the least), we shifted gears about halfway through the year to focus on Instagram.
And it ended up being an even bigger success!
Organic engagement went up, and their following grew — almost breaking the 2,000 mark — with accounts that are relevant leads for the client's industry.
The business result:
The client had more incoming inquiries from people seeking her products and services, including some from across the country, which had never happened before.