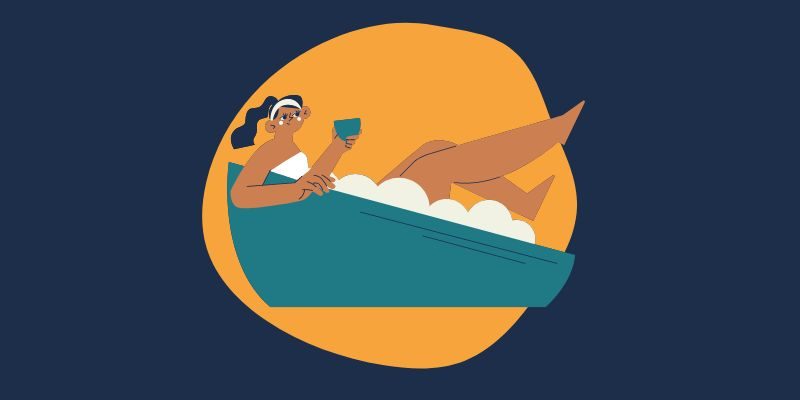 Going to the spa has always been a bit of a social experience. How many TV shows can you remember that featured an episode where characters went together to the spa, chatting as they received massages or had mud baths? The idea of a spa as a place to hang out is baked into our culture.
Yet, for some reason, most of spa marketing – and the offerings available – tend to focus on the individual. Have your needs met. Rejuvenate yourself. This is even more striking when you consider the fact that "shared wellness experiences" have been on the rise over the past year – a trend that is expected to continue.
More than ever before, people view going to the spa as a social activity – something to share with friends, family members, and partners. They see the experience as a way to reconnect.
So, how can you position your business to benefit from this trend? What can you do to be seen as a spa for couples, friends, and other groups?
Create Couples' Packages
Want people to see you as a spa for couples? Come up with offerings that are specifically for couples – and then advertise them as such. One of the most popular treatments for romantic partners to experience together is a couples massage. You can really lean into the romance and intimacy by creating packages that allow couples to receive their treatments in a private area.
Make Your Group Activities True Group Activities 
Many spas already offer things such as meditation and yoga. However, these are not typically sold as potential bonding experiences with others. Change that. Perhaps a whole family or group of friends want to do yoga together. Create "private" group offerings where clients know that their specific group will get the space to themselves.
Broaden Your Definition of "Couples"
Romantic partners are one thing, but they're not the only kind of "couples" out there. What about mother-daughter packages? Father-son? Best friends? A spa for couples can mean a lot of different things – it's all in finding the right way to sell your services to a particular audience. Speaking of which…
Change Your Sales Pitch
It's not enough to simply design offerings for couples and groups. If you want others to know you as a spa for couples or a place to gather with friends and family, it is vital to reflect that in your marketing language and images. Talk about reconnecting with each other through treatments. Pitching bonding as a way to ease the stress of everyday life. Show images of couples smiling at each other while they receive massages or groups laughing and chatting during treatments.
Remember, this trend is growing right now. After spending such a long time isolated from each other and locked away from the world, people are eager to get together again. The spa is still a retreat, yes, but one that can bring people closer rather than offering them time apart. Currently, that's what people want.