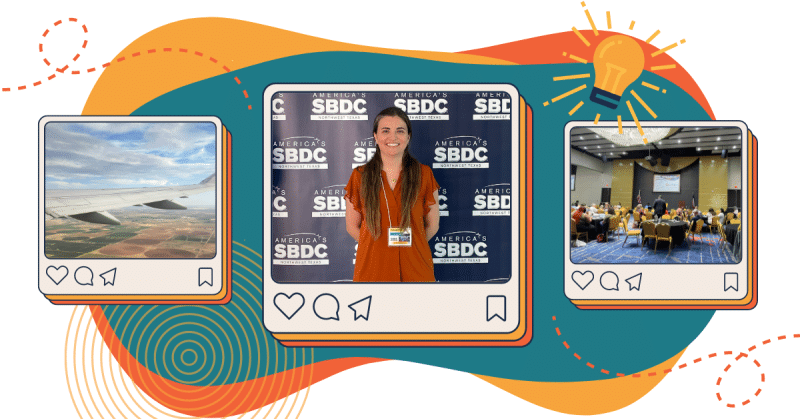 Last month, Juliana had the amazing experience of speaking about marketing at the Texas Tech Institute for Small Business's Sharpening Your Digital Edge Conference in Lubbock.
She was invited to the event as an educator for PeopleFund, a Community Development Financial Institution that supports small businesses through coaching, grants, and loans.
Why was it amazing? 
Well, first of all, Juliana loved getting to share her knowledge and experience with a new group of small and mid-sized business owners and meet with passionate people working hard to scale to the next level.

But also: when she arrived, temperatures were in the 80s. The 80s!
If this doesn't seem like a big deal, you obviously did not live through Austin's record-breaking 40+ straight days of triple digit temperatures this summer.
After that, the 80s might have even been a skosh chilly. Not that she was complaining.