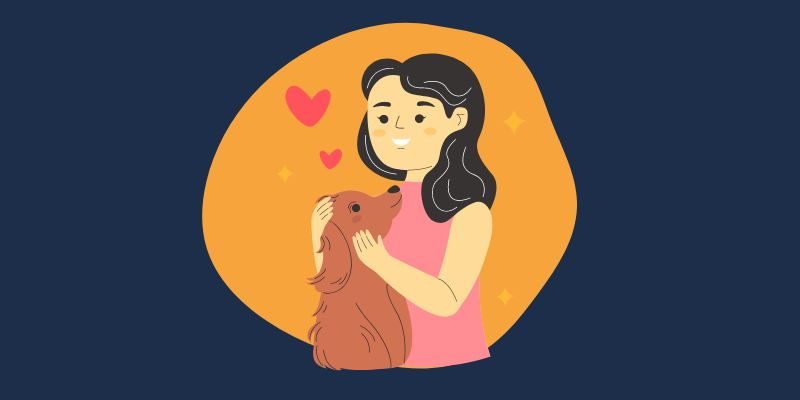 Most dogs are social and active creatures by nature. Just like humans, they can get bored – or even depressed – without regular stimulation. Part of being a pet parent is making sure your furry family members' needs are met, so if you think they're under-stimulated, you may be saying to yourself: "I need to find more things to do with my dog!"
It can be hard to know how to create more variety for your dog, especially if you're both used to a routine. That's why we created a list of engaging activities that you can do with your dog – and most of them are absolutely free! 
Stimulation Is the Key to Happiness & Health
Dogs need both mental and physical stimulation to stay healthy and happy. Exercise can help extend their life by preventing obesity, supporting digestion, and strengthening their joints, heart, and muscles. Plus, it keeps their brain active which can help deter destructive behaviors at home.
And any time your dog is engaging in physical activity with you, they are getting much needed bonding time and socialization. It's a win-win situation for you both!
Consider Your Dog's Age, Size, and Breed
When it comes to deciding on activities to do with your dog, you'll want to think about their age, size, breed and temperament. The following considerations can help you narrow down your dog's ideal activities:
Is my pet high-energy needing lots of exercise to calm down?
Is my pet a smaller breed that prefers short-distance walks?
Is my pet a breed that was bred for a specific purpose or job? Many dogs love herding, retrieval, or searching because it's in their genes. Consider activities that meet these needs.
If you have a puppy, she might want to chew or jump on practically anything…
If you have an older dog with limited mobility or health issues, slow-paced activities are probably best.
"I'm Looking for More Things to Do With My Dog!"
Hopefully your dog is already getting some mental and physical stimulation. Remember, dogs need at least one or two walks a day, even short 20-minute walks will do. Canines must have at least 20 minutes of mental stimulation daily, think of games, obedience training, and other engaging activities. If your dog seems restless or bored, he is probably in need of more activity. 
Here are a few ideas to get you started!
Outdoor Activities
The best activities for dogs are often outdoors. They can get exercise and lots of great natural stimulation from the environment at the same time. Plus, being outdoors is good for your health too!
Walks and Hiking: Consider new routes, check out a new neighborhood, or even take them hiking at your nearby state park. Hike With Your Dog is a great website to find dog-friendly trails, parks, and areas near you.
Swimming: Dog-friendly lakes, beaches, and swimming holes can provide hours of fun for both you and your pup! Swimming is also a great cardio workout that is sure to wear them out for the drive home.
Day Trips: Consider exploring a nearby town or attraction with your dog to expand your horizons!
Frisbee or Fetch: Many dogs love retrieving toys – and it's a great activity for both their cardiovascular and mental health.
Obstacle/Agility Courses: Some dog parks offer obstacle courses, but you can always create your own in your background. Have fun with building it, make sure you model it for your dog, then let him loose to explore. 
Social Activities
Dog Parks: Your local dog park can be a great way to spend an afternoon outside with your pup. Plus, they get the benefit of socialization with other dogs in addition to exercise.
Puppy Play Dates: Do you have a friend or neighbor with a dog that gets along well with yours? Arrange a puppy play date in a backyard or nearby park!
Doggy Daycare: If it's within your budget, doggy daycare can be a great option for pet parents with full-time jobs looking for extra stimulation for their pups. Many offer agility courses or obedience training, as well as socialization with other dogs and lots of outside time. If full-time care is too pricey, some facilities let you do "drop-ins," or schedule your dog for just one or two days a week.
Dog-Friendly Cafes and Bars: Take your dog out on a date! Lots of restaurants, cafes, and bars these days have dog-friendly patios and some even offer treats or have water bowls ready for you. Just keep a sharp eye on your pup if they are prone to eating scraps!
Ideas for Dogs At-Home
Chew Toys: For dogs home alone during the day, toys can be a fun outlet for independent play and chewing. Just be sure to monitor your dog with any toys first before leaving them unattended to make sure they're safe and don't pose any choking risks. 
Slow Feeders: If your dog likes to graze (or especially if they actually eat too fast!) slow feeders can allow them to snack throughout the day and provide more engagement than your average dog bowl. 
Puzzle Toys: Puzzle toys for dogs come in all types, shapes, and sizes. Some allow you to put edible treats or peanut butter inside, so your dog has to work to get it out. They can provide lots of fun – and extra stimulation – for dogs who spend lots of time indoors.  
Dog Walker: Similarly to doggy daycare, a dog walker can be a great way to provide extra stimulation and exercise if it's in your budget. Apps like Rover, Wag!, or PetBacker allow you to look for walkers nearby and within your price range. 
Providing your dog with lots of opportunities to move, think, and socialize is great for their overall health and happiness.