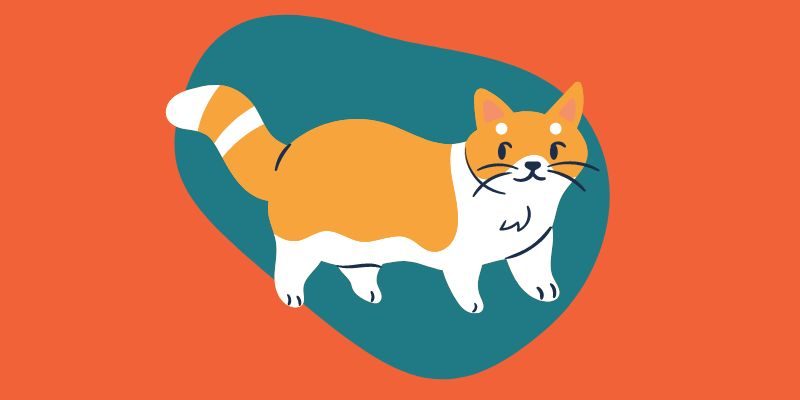 At Essentials PetCare, we know how much our cat owners love their furry family members, so what better way to show them some love than with handmade gifts? You don't have to be a master crafter to create these four cat DIY projects! 
All you need are a few simple supplies to make crafts that your cat or kitten is sure to love. Plus, they are low on cost but BIG on fun!
Create a Personalized Pillowcase Cat Bed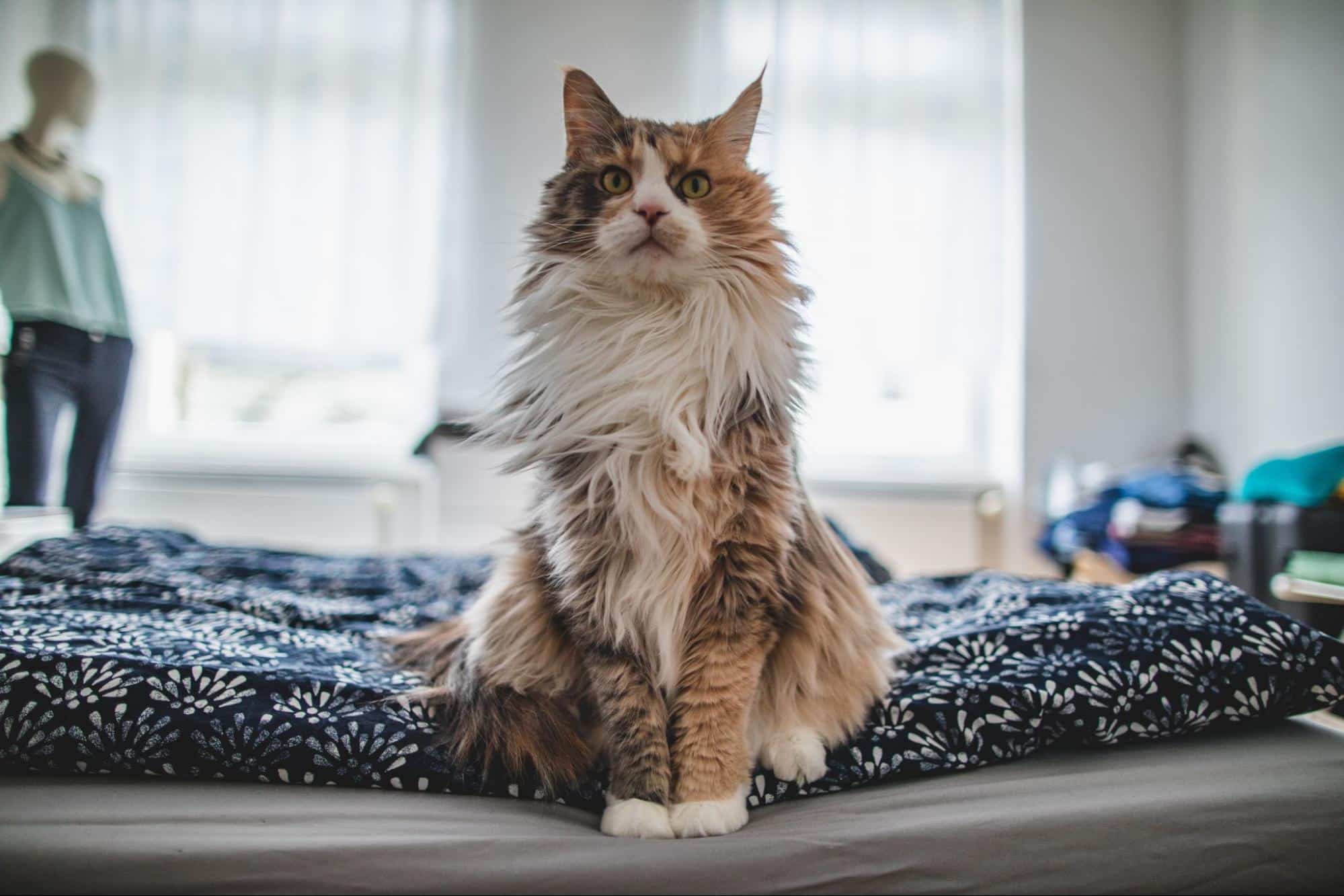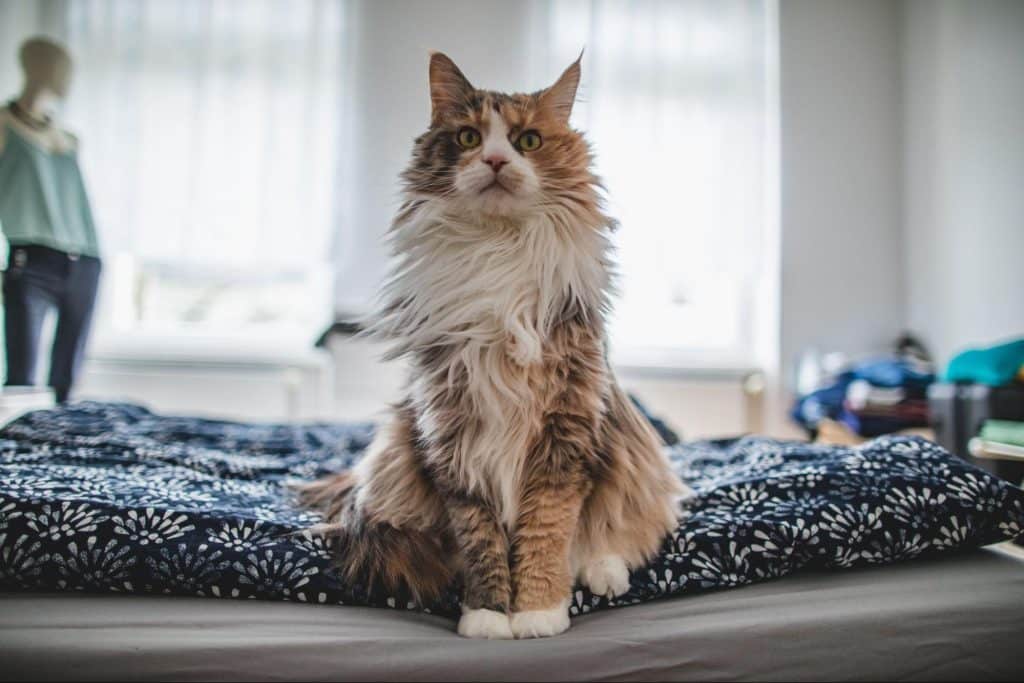 Do you have a cat who just won't stay off the furniture? Perhaps he is longing for his own bed! Rather than buying a pricey pet bed, consider making a customized one from an old pillowcase. 
You can use one you already own, or buy or thrift one with a unique pattern. You'll also need:
Cotton batting or filling, available at most craft stores

Fabric scissors for any trimming

Fabric glue, or a needle and thread
Once you have all your items, it's simple! Stuff your pillowcase with the batting to your kitty's preference and size, then stitch or seal it up using fabric glue. You can even personalize it further by stitching on their name or using fabric markers. The sky's the limit!
Grow Your Own Catnip!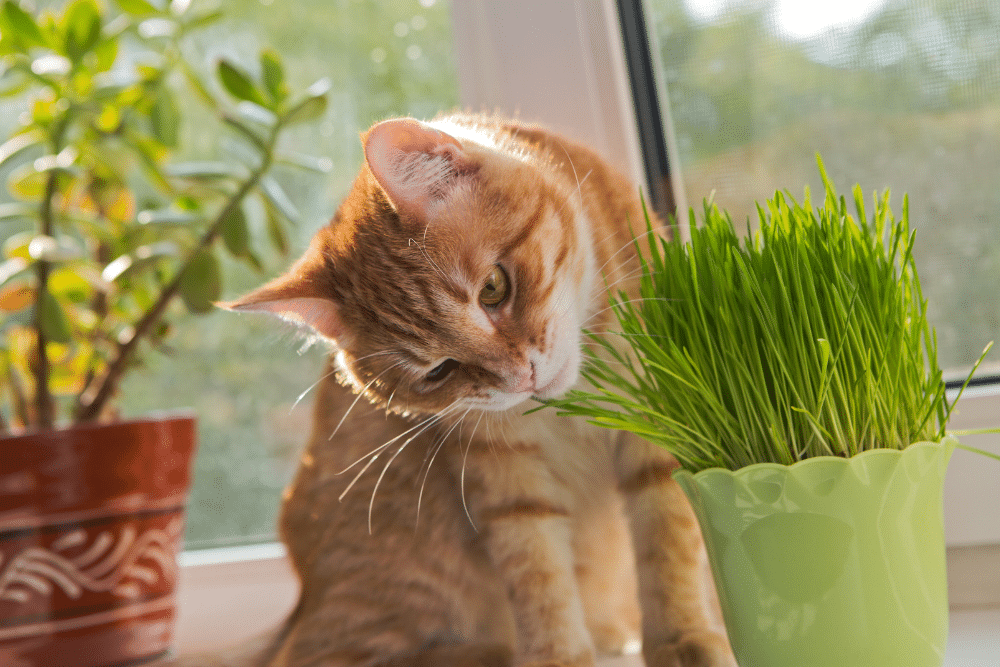 You don't need to be a master gardener to grow your kitty's favorite treat in your own home! Catnip and catmint seeds can be purchased at most gardening stores, along with potting soil. They thrive in both sun and shade, so you can grow the catnip in your kitchen or outside garden.
If you decide to grow them inside, consider a plastic pot in a place your cat can reach. She'll love rubbing her whiskers on the grass blades as they grow – she might even snack on the blades. 
Don't have a lot of outdoor space? You can grow catnip and catmint hydroponically, without soil! Just start with a clipping instead of seeds, and you can propagate the plant in jars of water. Be sure to keep the cuttings out of kitty's reach, though, until you are ready to harvest them.
Make a Flying "Bird" Toy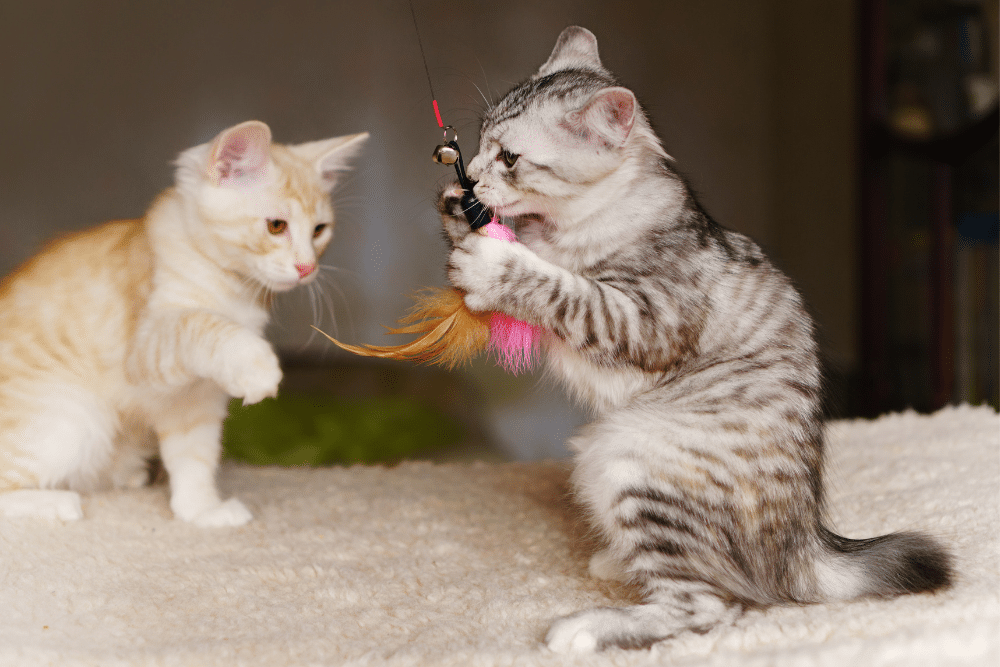 Speaking of catnip, feathers are equally addictive to your furry friend! Rather than buying a popular "bird" toy with a feather attached to a handle, make one yourself. You can personalize it to your cat's liking using the following items:
A wooden dowel as the stick

A long piece of ribbon or fishing line 

A floofy feather to attach to the line

Hot glue to connect everything

Optional additions: Bells or pom poms for flair, and washi tape to decorate the dowel
Build an Amazing Cardboard Fort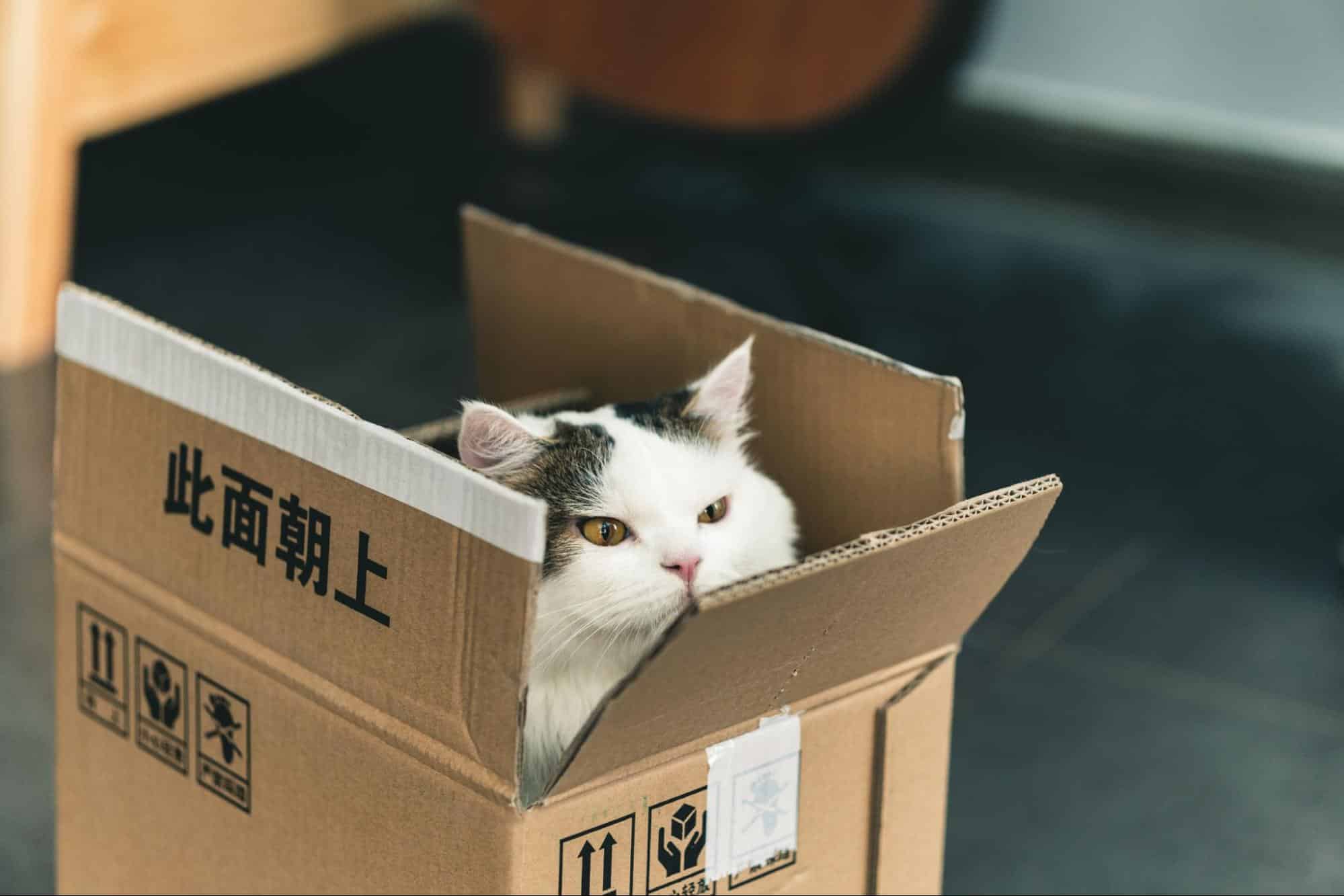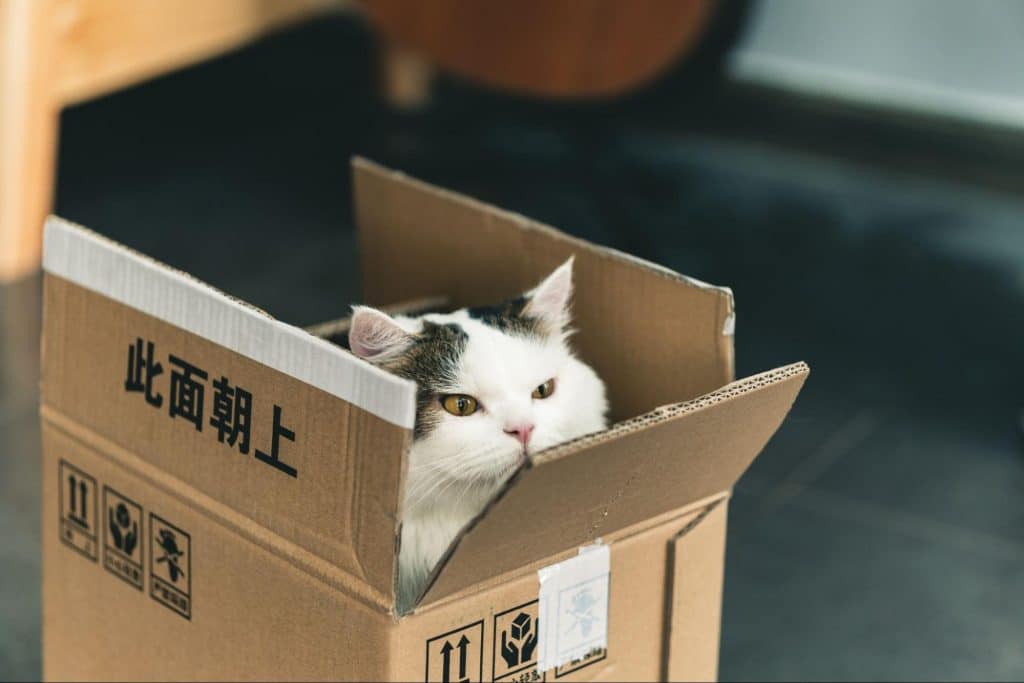 Trying to figure out how to get rid of the mountain of Amazon boxes piling up in your garage? Do you have a bunch of cardboard boxes left over from the holidays or a recent move? Consider making your cats a DIY cardboard cat castle!
Cats will love having new environmental enrichment, and you probably have all the supplies already to make this budget-friendly fort. You'll need:
Cardboard boxes (the number you use depends on size of the boxes and how big you want your fort to be)

Box cutter

Scissors

Packing tape
Start by deciding the layout of your fort. Then, cut the flaps off the side of the boxes. Use your box cutter to cut "doors" or entry holes into a few boxes. Line up the doors to create longer tunnels and tape boxes together. Once you have a ground level, you can also build upwards, if you want! Just be mindful of height and stability to make sure your cat's weight is supported. Enjoy watching them make the circuit!
Bonus Project!
Are you feeling extra inspired by these cat DIY projects and want to try your hand at something bigger? Then consider making your kitty their very own scratching post!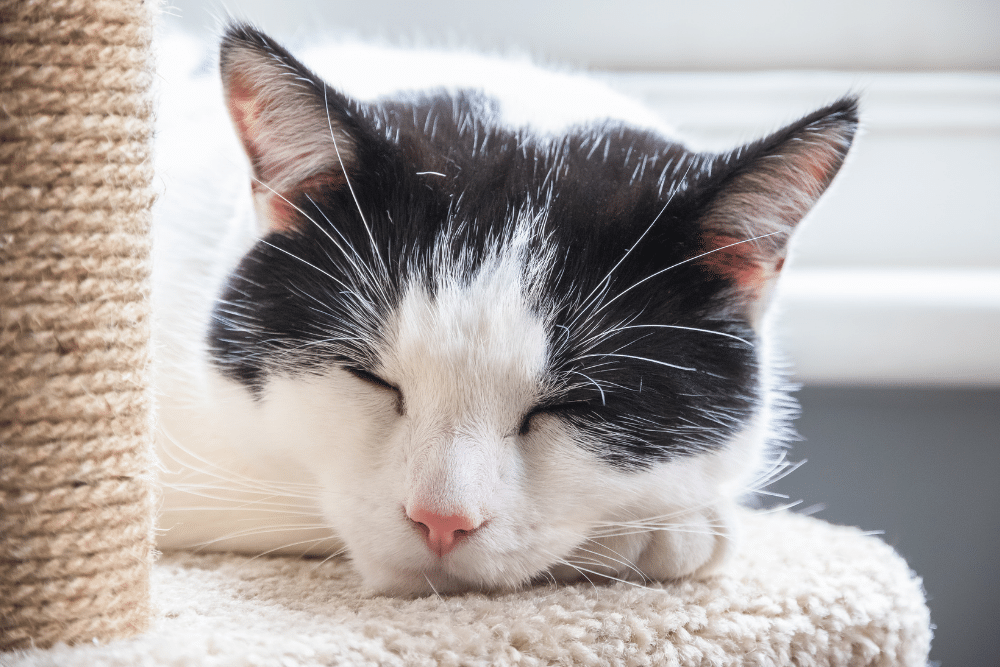 This article walks you through how to make a couple of different types of low-budget cat scratching corners. While they require a little more time and skill than the projects above, your cat is sure to love their very own post (and your furniture will thank you too!).

Essential Tip: Looking for more fun ideas to keep you and your pets busy and happy? Join our newsletter for fun pet content, clinic updates, new locations, and more.