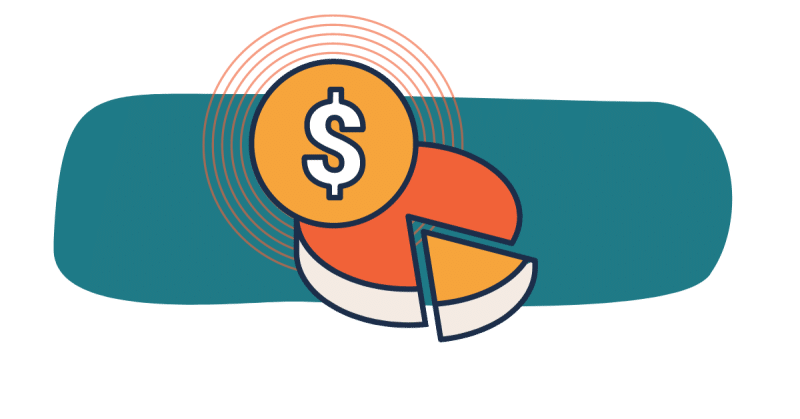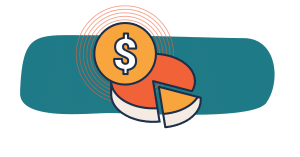 If you're feeling uncertain about the economy, you may be looking at ways to cut back expenses. Marketing is often the first thing on the chopping block.
And that's a good thing. 
Because many businesses think they are investing in marketing…. but they're really not.

If you

cancel your online ads

, you're cutting your

advertising budget

.

If you

stop your social media engagement

, you're cutting your

PR budget

.

If you

don't update your brochure

, you're cutting your

graphic design budget

.

If you

let go of your website designer

, you're cutting your

web design budget

.

If you

skip posting on your blog

, you're cutting your

copywriting budget

.
So if all of that isn't marketing, what is?
Marketing is developing a way to reliably bring in customers. 
This means creating a plan to:
Make the

right

people aware of your business

Convince them that your business is the right choice

Make it easy for them to buy your products or services

Keep them happy and thinking about you – so they come back and tell others about you
Then, you must implement that plan and checking it regularly to see:
What's working

What's not working

What has changed in your business

What has changed for your target audience

What can be made more effective or more cost-efficient
Marketing is not something you should ever turn on or off. It's not something that can be done once and then ignored. It's vital to the health and growth of every business. 
Yet we've found that many — if not most — small and mid-sized businesses are not actually investing in marketing at all. In fact, it's often given a lower priority.
Many businesses hire a young college grad who is tech-savvy to "run their social" or "update their website." Or they ask their front office admin staff to pitch in. And some hire cheap foreign help on Fiverr to "make a logo" or "write a blog post." 
They are trusting the plan for their business's lifeline — steadily bringing in new clients or sales — to the lowest bidder or employees who might be legitimate in their intentions but still have no formal marketing knowledge.
Do You Have a Plan Driving Your Marketing?
So, if you're investing in social media, newspaper ads, brochures, a website, blog posts, and emails, and you don't know…
 

who

these materials are for




(

not

everyone,

not

all women or all men,

not

all 20-somethings)

how those materials will get seen

how they will convince people to choose you

how you will measure their effectiveness, 
Then it is a good idea to look at cutting the budget there. Because it's likely you're not investing in marketing; you're investing in creating content. And creating content is only good marketing if it garners the leads and sales that your business needs.
Without a long-term plan and a way to check if it's working, it's likely you are already wasting money. Or, at the very least, you could be making a heck of a lot more money.
In an economic downturn, it's more important than ever to ensure you have that plan before you start (or keep) throwing dollars at it.
And here's the great news: marketing is a little like investing in the stock market when it's down. You stand to gain more in the long run.
Studies show businesses that focus more on their marketing during a recession grow. And those that cut back – fare worse.
In short, a clear, sharp marketing focus during a recession can help you grow faster than marketing during the good times. Why? Check out this video.